Business Planning
If you own a business, proper business planning is absolutely critical to the success of your entire estate plan.  There are issues such as asset protection, taxation, business succession, and former employees competing against you can have a huge impact on your estate.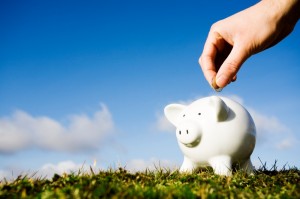 Choice of Entity: Even if your business is not your principal asset, improper business planning can cause the loss of a large part of the rest of your estate through a lawsuit that could possibly have been avoided.  I recently had a client who had created her company on her own, with no legal consultation. The client had chosen the wrong type of entity for her high risk business.  After forming the business, the client had been sued and lost a building valued at over 1 million dollars.  If the client had merely chosen the proper type of entity, she would still own that building. (Ouch.) The client's comment to me was "I wish that I had spoken to you first."  The choice of entity can be critical from a tax as well as a liability standpoint.  Some business entities, such as subchapter S corporations, are very poor vehicles from an estate tax perspective, as the subchapter S shares cannot be placed into a family limited partnership to lower estate taxes.  Some entities, such as "C" corporations, are subject to double income taxation, as the corporate income is taxed and any dividends paid to the shareholders are subject to personal income tax.
Business Formalities: One critical area in business planning is maintaining the formalities of the business.  If you do not maintain the formalities of the business, the business entity may come under attack as being merely an "alter ego" of yourself, and a court may allow the "corporate veil" to be pierced and the assets seized to satisfy a judgment.  It is very important that you have the proper business formation documents in place, such as bylaws.  Sometimes a client will have their C.P.A. create their company.  Invariably, the C.P.A.'s idea of creating the company consists of merely registering the company with the Texas secretary of state.  The C.P.A. will not have conducted an organizational meeting, prepared bylaws, obtained a minute book, or given the client any idea as to what the client's annual meeting minutes should encompass.  I give my clients all of the documents that they need to maintain the formalities of their business.  I give my clients electronic copies of the annual meeting minutes where the client can conduct their own annual meetings without having to incur a legal fee.
Buy/Sell Agreement: If you have non family partners or shareholders, you may want to have a buy/sell agreement in place.  If your partner dies, are you going to be real happy working with that partner's spouse or children, who may have very little knowledge of the business, or any interest in even running the business?  Would you be happy to have a new partner who is total stranger, because the spouse or children of your deceased partner sold their interest?  A buy/sell agreement is a vehicle to address these ownership problems. Under the buy/sell agreement, life insurance is usually used to buy out the family of the deceased partner.  If the life insurance is not sufficient, the agreement will provide for payment terms where the ownership interest can be bought in installments.  One critical element to any buy/sell agreement is how to determine the value of the ownership interest.  Some clients will want to put a fixed value on the ownership interest.  Another method of valuing the business is an agreement to have the business valued periodically.  A third valuation method is to have the business valued upon the death of a partner.
Agreement Not To Compete: A key employee, such as a salesman, quitting your business and forming their own firm, can have a very negative impact on your bottom line.  An agreement not compete should be in place for every key employee.  An agreement not to compete must be reasonable as to geographic location and time period.

By Bill Wollard

Also see Asset Protection Attorney Dallas for more information about protecting your money from lawsuits and other matters in Texas.